Holistic Counselling Down to earth therapy
Holistic Counselling Down to earth therapy
Jannette Sakkouri Holistic Counselling Services is a locally owned and supportive service that provides down to earth counselling for Couples, Individuals and Families who seek to improve their lives and relationships from a holistic all encompassing view point using many different approaches and modalities best suited to each individual.
Jannette Sakkouri Holistic Counselling also offers Sand play Therapy for individuals, couples and children.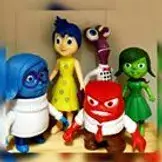 Individual Counselling
Individuals Counselling is one on one counselling that encompasses all aspects of the individuals lives. Using a holistic approach Individual counselling is person centered to explore thought feeling and beliefs, for the individual gain a better understanding of ones self.

Family Counselling
Family Counselling is experiential learning drawing on family dynamics, family systems, relationship patterns and behaviors, Learning communication skills, managing emotions and building connections

Couples Counselling
Couples Counselling is experiential learning drawing on couples relationship strengths, managing conflict, strong emotions and building connections

Sand Play Therapy
Sand Play therapy is an expressive, experience therapy. In a one on one setting or as a couple, with sand tray and many figures to choose from.
Phone Counselling Services
"Now offering" all counselling services via phone and video conference.